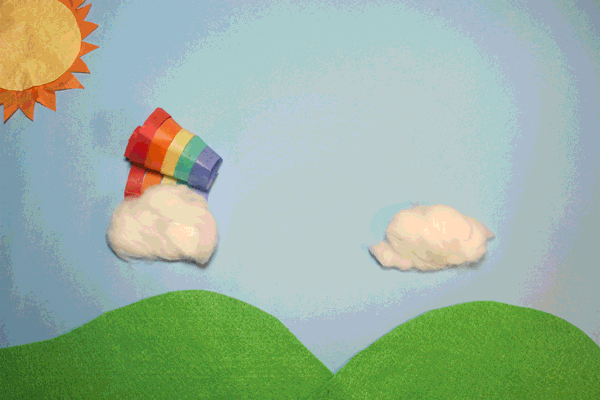 Paris will burn and Marseilles will be engulfed. Several cities will be shaken down and swallowed up by earthquakes. People will believe that all is lost. Nothing will be seen but murder, nothing will be heard but the clash of arms and blasphemy.
Our Lady of La Salette 19 Sept. 1846
(Published by Mélanie 1879)
1. Plane Crash?
2. Bomb?
3. Assassination?
4. Natural Causes?
5. Supernatural Causes?
6. Demonic?
I think I covered all possible causes.
Anything up close and personal will be done by an FSSP Rad Trad or Muslim (same thing almost)
Pope Francis entrusts Marseille visit to Our Lady
Pope Francis makes a brief visit to the Basilica of St. Mary Major to entrust his Apostolic Journey to Marseille to the protection of the Blessed Virgin Mary. Ahead of his two-day visit to the French city of Marseille, Pope Francis traveled across Rome on Tuesday morning to pray at the feet of Our Lady. According to the Holy See Press Office, the Pope paused in silent prayer before the ancient icon of Maria Salus Populi Romani. He entrusted his upcoming Apostolic Journey to Marseille to the protection of the Blessed Virgin Mary, before returning by car to the Vatican. The Pope has made it a personal tradition to visit the Basilica of St. Mary Major both before and after his international visits, as a sign of devotion and trust in Our Lady's protection.
Overview of Pope's visit to Marseille
Pope Francis is scheduled to depart for the southern French city on Friday afternoon and return on Saturday. The 22-23 September visit will see the Pope participate on Friday in a Marian prayer with the diocesan clergy at the Basilica of "Notre Dame de la Garde" and a moment of reflection with religious leaders. On Saturday, the Holy Father will meet privately with people experiencing economic hardship. Then, he will take part in the concluding session of the "Mediterranean Meetings", before meeting with French President Emmanuel Macron. The Pope's final event will be the celebration of Holy Mass at the Vélodrome Stadium on Saturday afternoon, ahead of his departure and return to Rome.
Source
PROPHECY OF MELANIE ON TWO POPES:
"I didn't see, I don't see any Great Pope or Great Monarch before an extremely great tribulation, horrifying, terrible and general for all Christendom. But before that time, twice there will be a short lived peace; TWO shaky, servile, doubtful popes" Mélanie
THIRTY FIVE YEARS OF CHASTISEMENTS:
God will abandon mankind to itself and will send punishments which will follow one after the other for more than thirty-five years.
Our Lady of La Salette 19 Sept. 1846
(Published by Mélanie 1879)
FSSP FORMING THEIR OWN CHURCH
"Evil books will be abundant on earth and the spirits of darkness will spread everywhere a universal slackening of all that concerns the service of God. They will have great power over Nature: there will be churches built to serve these spirits. People will be transported from one place to another by these evil spirits, even priests, for they will not have been guided by the good spirit of the Gospel which is a spirit of humility, charity and zeal for the glory of God. On occasions, the dead and the righteous will be brought back to life. (That is to say that these dead will take on the form of righteous souls which had lived on earth, in order to lead men further astray; these so-called resurrected dead, who will be nothing but the devil in this form, will preach another Gospel contrary to that of the true Christ Jesus, denying the existence of Heaven; that is also to say, the souls of the damned. All these souls will appear as if fixed to their bodies)
Our Lady of La Salette 19 Sept. 1846
(Published by Mélanie 1879)
ARCHBISHOP VIGANO IS THE TWO FACE NAPOLEON:
LA SALETTE PROPHECY ON TWO FACE NAPOLEON:
"May the curate of my Son, Pope Pius IX never leave Rome again after 1859; may he, however, be steadfast and noble, may he fight with the weapons of faith and love. I will be at his side. May he be on his guard against Napoleon: he is two-faced, and when he wishes to make himself Pope as well as Emperor, God will soon draw back from him. He is the master-mind who, always wanting to ascend further, will fall on the sword he wished to use to force his people to be raised up.
Our Lady of La Salette 19 Sept. 1846
(Published by Mélanie 1879)
BARON ALEXANDER VON TSCHUGGUEL IS THE FORERUNNER TO THE ANTICHRIST:
LA SALETTE PROPHECY ON FORERUNNER TO ANTICHRIST
"A forerunner of the Antichrist, with his troops drawn from many nations, will wage war against the true Christ, sole Savior of the world; he will shed much blood and will seek to annihilate the cult of God so as to be regarded as a god."
Our Lady of La Salette 19 Sept. 1846
(Published by Mélanie 1879)
MARIE JULIE JAHENNY PROPHESY ON FSSP RAD TRADS::
"During the time of the approach of the punishments announced at La Salette,an unlimited amount of false revelations will arise from hell like a swarm of flies; a last attempt of Satan to choke and destroy the belief in the true revelations by false ones." Marie Julie Jahenny of La Faudais (d.1891)
LA SALETTE + FATIMA TIMELINE
1. Two Popes. (13 March 2013)
2. Manifestation of the Forerunner to the Antichrist (21 October 2019)
3. Death of Pope Benedict
(31 December 2022)
4. Death Of Pope Francis The Last of the Two Popes (_ _/_ _/2023)
5 .NIGHT ILLUMINED BY UNKNOWN LIGHT DURING NEW MOON
(_ _ / _ _ / 2023)
6. Start of Thirty Five Years Worth of Chastisements
(_ _ / _ _ / 2023)
7. Rise of the Political Power of the Forerunner to the Antichrist
(_ _ / _ _ / _ _ _ _)
8. Creation of Forerunner's Nationalist Army
(_ _ / _ _ / _ _ _ _)
9. Persecution of the Catholic Church by the Forerunner and His Nationalist Army
(_ _ / _ _ / _ _ _ _)
10. Murder of Fatima Pope & Faithful on top a Steep Mountain by Forerunner and his Army.
11. The Rise of the Great Monarch & Great Pontiff (near the end of the 35 year Chastisement)
12. The death of the Forerunner to the Antichrist.
REMEMBER - THE 35+ YEARS WORTH OF CHASTISEMENTS DO NOT START UNTIL THE TWO POPES ARE DEAD......
"The great chastisement will come, because men will not be converted; yet it is only their conversion that can hinder these scourges. God will begin to strike men by inflicting lighter punishments in order to open their eyes; then He will stop, or may repeat His former warnings to give place for repentance. But sinners will not avail themselves of these opportunities; He will, in consequence, send more severe castigations, anxious to move sinners to repentance, but all in vain. Finally, the obduracy of sinners shall draw upon their heads the greatest and most terrible calamities. Mélanie
"We are all guilty! Penance is not done, and sin increases daily. Those who should come forward to do good are retained by fear. Evil is great. A moderate punishment serves only to irritate the spirits, because they view all things with human eyes. God could work a miracle to convert and change the aspect of the earth without chastisement. God will work a miracle; it will be a stroke of His mercy; but after the wicked shall have inebriated themselves with blood, the scourge shall arrive Mélanie
"What countries shall be preserved from such calamities? Where shall we go for refuge? I, in my turn, shall ask, What is the country that observes the commandments of God? What country is not influenced by human fear where the interest of the Church and the glory of God are at stake? (Ah, indeed! What country, what nation upon earth?) In behalf of my Superior and myself, I have often asked myself where we could go for refuge, had we the means for the journey and for our subsistence, on condition that no person were to know it? But I renounce these useless thoughts. We are very guilty! In consequence of this, it is necessary that a very great and terrible scourge should come to revive our faith, and to restore to us our very reason, which we have almost entirely lost. Mélanie
MARIA OF THE CROSS,
Victim of Jesus nee MELANIE CALVAT,
Shepherdess of La Salette
"I protest highly against a different text, which people may dare publish after my death. I protest once more against the very false statements of all those who dare say and write First that I embroidered the Secret; second, against those who state that the Queen Mother did not say to transmit the Secret to all her people." Mélanie