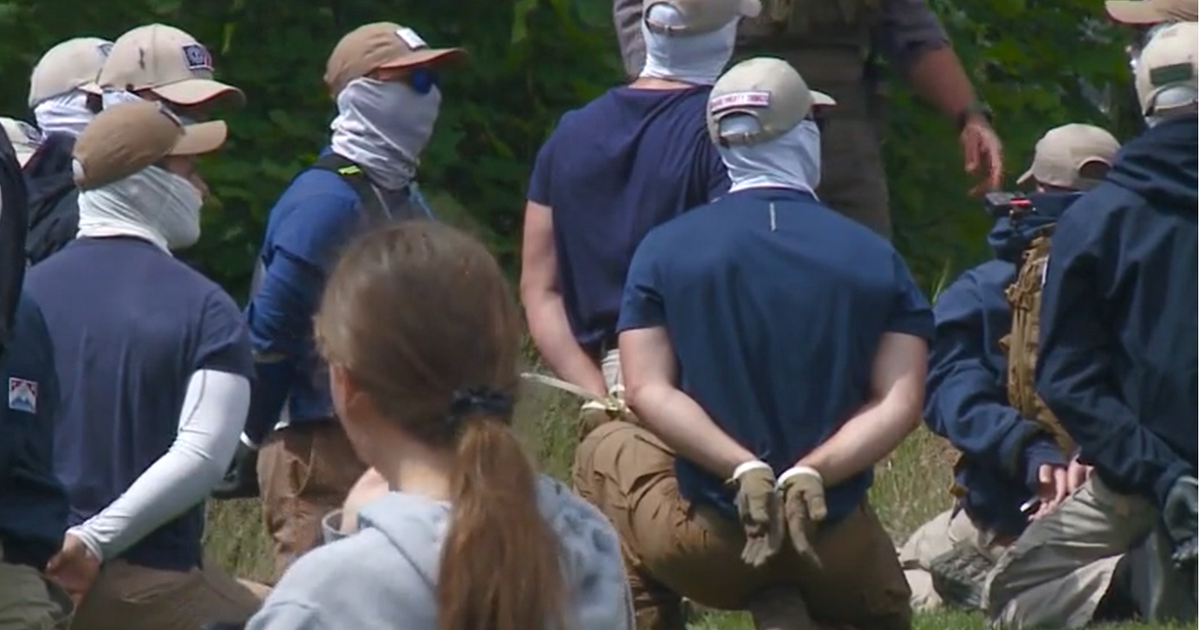 Jail roster lists those arrested near Coeur d'Alene Pride event
Here are some of their names:
Kerry Lamont Arnold
Jared Michael Boyce
Nathan David Brenner
Colton Michael Brown
Josiah Daniel Buster
Devin Wayne Center
Dylan Carter Corio
Winston North Durham
Joseph Garret Garland
Branden Mitchel Haney
Richard Jacob Jessop
James Michael Johnson
James Julius Johnson
Connor Patrick Moran
Kieran Padraig Morris
Lawrence Alexander Norman
Justin Michael Oleary
Cameron Kathan Pruitt
Forrest Clark Rankin
Thomas Ryan Rousseau
Conor James Ryan
Spencer Thomas Simpson
Derek Joseph Smith
Alexander Nicholai Sisenstein
Dakota Ray Tabler
Steven Derrick Tucker
Wesley Evan Van Horn
Mitchell Frederick Wagner
Nathaniel Taylor Whitfield
Robert Benjamin Whitted
Graham Jones Whitsom
Police Chief Lee White said officers were alerted to the group thanks to an alert citizen who "saw something" and reported it. He said they developed probable cause to arrest them based on the gear they had, which included shields and other riot gear.
Initial information shows those involved traveled to North Idaho from Texas, Utah, Colorado, South Dakota, Illinois, Arkansas, Wyoming, Washington, Oregon and Virginia. One person involved was from Idaho, but it was not clear from which part of the state.
Those arrested will make their first appearance in court on Monday.