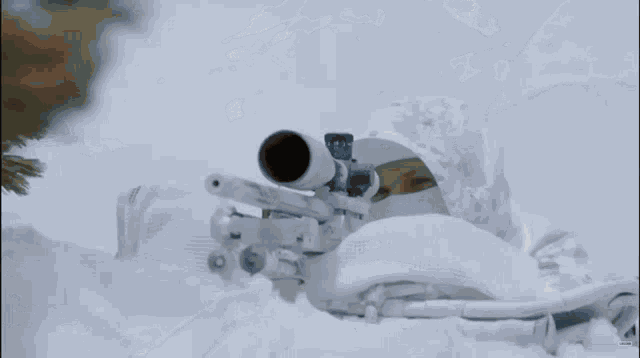 I was TWO days too early.......
'It's like a firefighter who hears the alarm ringing': One of the 'world's deadliest snipers' who fought in Afghanistan and Iraq arrives in Ukraine from Canada after answering Zelensky's plea for foreign fighters
One of the world's most fearsome snipers is set to join the fighting in Ukraine after answering President Volodymyr Zelensky's call for foreign volunteers to help defeat Russian invaders. The marksman, known only by his nickname 'Wali', hails from the Royal Canadian 22nd Regiment and has previous combat experience from fighting in the Kandahar theatre during the Afghanistan War between 2009 and 2011. The 40-year-old later took it upon himself to travel to Iraq in 2015 to help fight the Islamic State's forces. In June 2017, one of his comrades reportedly shot dead an Islamic State terrorist from an incredible distance of 3,450m - more than two miles away. It has been widely reported that a member of the Royal Canadian 22nd used a McMillan Tac-50 rifle to fatally shoot an Islamic State terrorist in 2017 from more than two miles away - a 'world-record' for the longest ever kill shot. On Saturday, Ukraine's defiant president Volodymyr Zelensky put out a plea and appealed for members of the international armed forces community to fly to Eastern Europe and join the war effort. 'Wali', who left behind his wife and one-year-old son, was contacted by a friend who has been helping to arrange 'neutral humanitarian aid convoys' into the occupied Donbas region in the south east of Ukraine. He described the moment he answered the call to join the Ukrainian volunteer forces as being 'like a firefighter who hears the alarm ringing'.
Source
Thanks Florence........