First 2021 Winter Explosion: Central Illinois Explosion - Unknown Origin.......The Noon Day Devil Explosion....
This is the first winter explosion for 2021/2022 and it did hit close to home. I don't think the Iranians are paying a visit to take revenge, so it must be the noon day devil....
And I guess its a sign to pay attention to all the winter explosions coming our way......
Well noon day devil prowling about Seeking someone to devour....
I was in the woods not too far from the epicenter of the Explosion at Noon. Sangamon River/Creek.
I Just finished the Sext of the Little Office of the Blessed Virgin Mary. And started to pray the complete three mysteries of the Rosary for that canonical hour of sext. Its a good practice to pray a complete rosary at each canonical hour so that you pray 24 rosaries altogether for the day. (there are eight canonical hours in the day) It really is not that hard to do. You should pray all eight canonical hours of the Little office of the Blessed Virgin Mary and add a complete rosary at each canonical hour. It may take awhile to get into a good habit of praying at all eight canonical hours but it can be done.
Well I was up the river/creek (northeast) from the explosion and didn't hear a thing.
#BREAKING: Several Cities In Central Illinois Rocked By Significant Explosion That Shook Homes, Cars. Local Law Enforcement Is Investigating And Have Taken Dozens Of 911 Calls From Worried Residents. pic.twitter.com/hVI9NJww6W

— BREAKING NEWS (@Breaking_4_News) December 21, 2021
Loud boom heard across central Illinois
CENTRAL ILLINOIS (WCIA) — Many people have heard a loud boom but no one has any leads to what it is at the moment… Chatham Police just posted to Facebook to let people know that they are aware of a loud boom that happened at around noon on Tuesday. Many residents in Sangamon County and Macon County reported that they heard the boom. Officers said they have not yet to find out the source of this event. They are advising people not to call the emergency services about this as it can tie up the phone lines for emergency/priority calls. This story will be updated when more information becomes available.
UPDATE (1:25 p.m. on 12/21/21) — Springfield Fire Chief Brandon Blough recently updated WCIA 3 reporter with more information about the loud boom. According to him, Emergency Management Office has confirmed a sonic boom happened around 11:40 a.m. from a Boeing test flight. Many people said they felt it from Springfield and beyond, including the Branson area. Some people reported that the boom rattled pictures and windows.Chief Blough said the military and Boeing have acknowledged the testing of a new jet, the F-15EX Strike Eagle. It was stated that the aircraft can easily break the sound barrier. In addition, at times, a sonic boom can be heard from hundreds of miles away.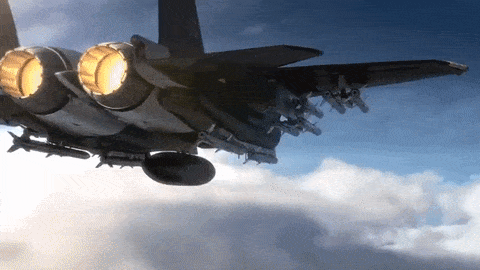 UPDATE ( 1p.m. on 12/21/21) — Sangamon County Illinois Office of Emergency Management received confirmation from Kansas City FAA that the boom was caused by F15 EX Strike Eagle fighter jets travelling at super sonic speeds.