As I Picked Up James Stewart's Shenandoah At My Library At 9:30 AM CDT...... A Huge Explosion Was Heard Over Shenandoah Valley, West Virginia At 10:30 AM EDT!! What?
What?
No.
Really....
At 9:30 central time this morning I picked up James Stewart's Shenandoah - the DVD was waiting for me.
Then later on today I find out that at the very time I picked up the Shenandoah DVD 9:30 AM CDT an explosion was heard over Shenandoah, WV. 10:30 AM EDT
I have no idea what this means....
Reports of 'boom' and shaking this morning, cause still unknown
HARRISONBURG, Va. (WHSV) - Numerous reports came in all across the area this morning of a 'boom' and ground shaking. We are still working to learn more and this is a developing story. Power outages were also reported in Hardy county. Initial reports came in as a possible explosion in Shenandoah county but no explosion was found. Suspicions then turned to a possible earthquake. Dozens of earthquake reports were sent to Volcanodiscovery.com however an earthquake was not reported by the USGS. Satellite data did pick up on lightning flashes over Hardy county around 10:30 a.m. and there were no storms in the area. Surveillance video from Woodstock did capture a loud sound this morning. We are still working to gather more information. According to the American meteor society, the sound from a meteor is similar to a sonic boom. However if you do have surveillance video we would appreciate you checking it out from this morning around 10:25 a.m. to 10:30 a.m. to see if you may have captured something on video
Source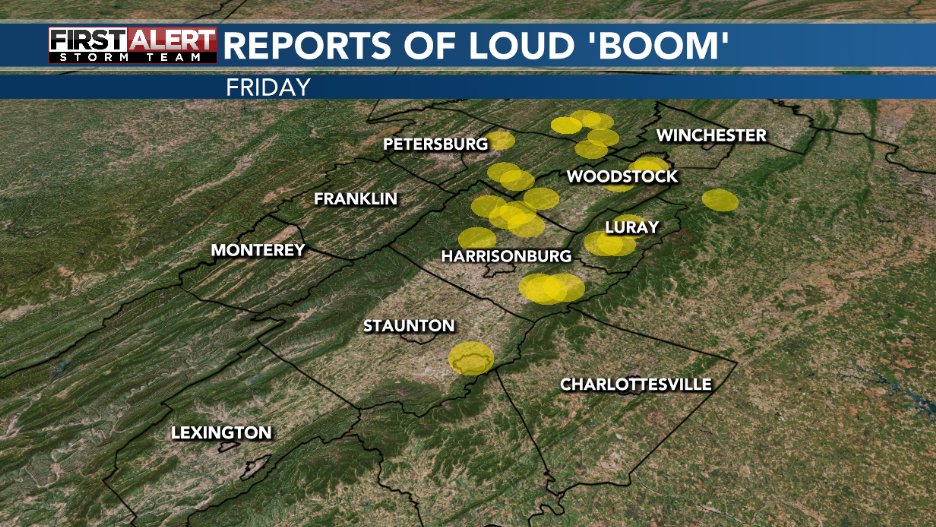 I think maybe I'll order and pick up a copy of James Stewart's Mr. Smith Goes To Washington and just see if any explosion occurs over DC.....
If explosion occurs over DC then I'll update this post
And if a see a trend occurring I'll take requests....you wanna an explosion then give me a location that is in a movie title and I'll order it and pick it up......