FSSP Rad Trad Influencer & One Time Drunk Patrick Coffin Starts Drinking Again..........HOSTING COMPANY PULLS PLUG AFTER A FEW SPEAKERS, ABP. VIGANO, ON COFFIN'S SCAMDEMIC TRUTH CONFERENCE ..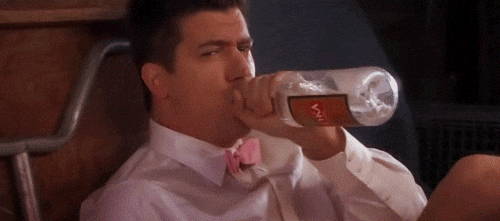 I smell a rat.
I knew that Coffin wasn't going to pull it off
I bet you anything that Coffin didn't have all 30+ speakers lined up and ready to speak that he said he had.
It was all a show.
See little bitch cry....
Here's Coffin's excuse..
About two hours ago, the platform we used for hosting Truth Over Fear: Covid-19 and the Great Reset, has kicked our event off the internet and suddenly locked out all 50,000+ attendees. Hundreds of billions in vaxx $$$ will be lost if Ivermectin and HCQ, zinc, Vitamin D and C are given to sick and suffering Covid patients. Plus, Truth Over Fear explains everything you need to know about the Great Reset and the not-quite-concealed plans the psychopathic billionaires have for humanity. This is war, and they know that I know. THANK YOU especially to the outstanding speakers. My apologies to the attendees who were inconvenienced. I so appreciate your patience.
Source
Coffin won't update on the "lawsuit" against the hosting company because there will be no lawsuit.
Hell Coffin probably cut the feed himself after Vigano spoke.
Coffin is a fraud.
Coffin is a product of the FSSP.......