RAD TRAD PLOT TO MURDER POPE FRANCIS FOILED! NATIONALIST MUNDABOR Furious That Cache Of Weapons Seized By Italian Government
Another example of DEATH to the Pope craze from the RAD TRAD Camp:
Please, God, make the man die soon. No, not resign, because after the traumatic experience of the Three Tenors I doubt we could survive the Three Popes without extensive, collective brain damage. Please, make him die. Repentant, if You so decree, and I wish him salvation with all my heart still. But please, make him die. Please, make him die today.
Source
Why is Italian Mundabor so upset at the Pope?
Why the rage against the Pope at this time?
Well it looks like Italian Nationalist Mundabor is furious with the Italian government for seizing this arsenal of weapons from RAD TRAD Nationalist Forza Nuova (New Force) Party In Italy
What does a Nationalist political Party need with an air to air missile?
Maybe the RAD TRAD Nationalists were going to use the Missile against Pope Francis during his upcoming trip to Mozambique in September?
We do know that the RAD TRAD Camp hates Pope Francis and wishes Death to the Pope - again:
Please, God, make the man die soon..... Please, make him die......But please, make him die. Please, make him die today.....
Source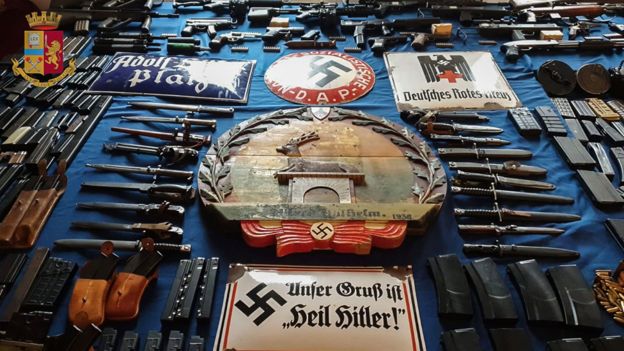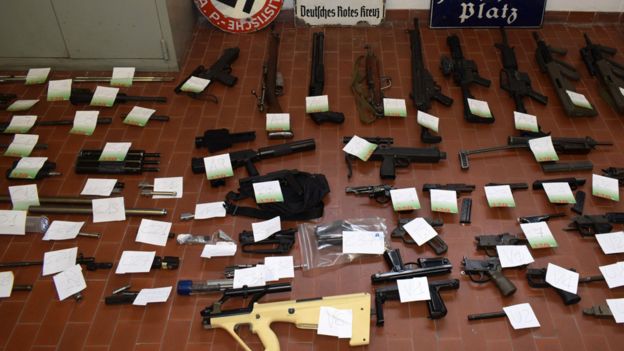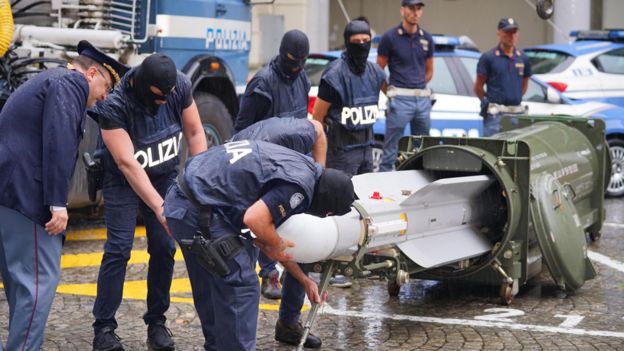 Italy seizes 'combat-ready' missile in raids on far right
Anti-terrorism police in northern Italy have seized an air-to-air missile and other sophisticated weapons during raids on far-right extremist groups. Three people were arrested, two of them near Forli airport. Neo-Nazi propaganda was also seized, in the raids. The raids were part of an investigation into Italian far-right help for Russian-backed separatist forces in eastern Ukraine, local media said. The missile was one of those used by the Qatari army, Italian police said. The Turin special police force, called Digos, led the operations, assisted by police in Milan, Varese, Forli and Novara. Italian media named those arrested as Fabio Del Bergiolo, 50, an Italian ex-customs officer and far-right Forza Nuova party activist; Alessandro Monti, 42, a Swiss national; and Fabio Bernardi, 51, also Italian. The missile appears to be a French-made Matra Super 530 F. "During the operation, an air-to-air missile in perfect working order and used by the Qatari army was seized," police said in a statement.
Source
SPOT NATIONALIST MUNDABOR....