Pope Francis DOOM Novena! Mexico Fireworks Explosion Kills 24 + Severe Floods Force Thousands To Evacuate In Japan + Massive Sinkhole In Pakistan City + Bolivian President Morales Has Emergency Surgery For Tumor
29 JUNE 2018
Following up another Pope Francis DOOM Novena:
Eight Days into the Pope Francis DOOM Novena and all this happens today in countries where Pope Francis created new cardinals for Mexico + Japan + Pakistan + Bolivia:
MEXICO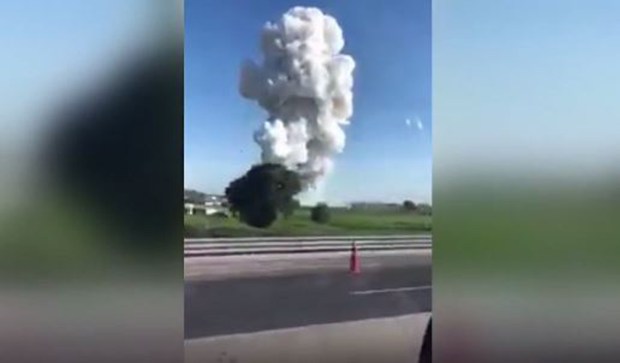 Fireworks explosion kills 24, injures 49 near Mexico City
TULTEPEC, Mexico — Twenty-four people were killed and at least 49 injured Thursday when a series of explosions ripped through fireworks workshops in a town just north of Mexico City, according to officials. The dead included at least four firefighters and two police officers who rushed to the scene after the first explosion, only to be killed by a subsequent wave of blasts. Video shot from a nearby highway showed a massive plume of smoke rising from the area of the explosions in the town of Tultepec. Wrecked buildings and scorched ground covered a rural patch of modest homes and small farm plots. Authorities said four small buildings were destroyed.
Source
JAPAN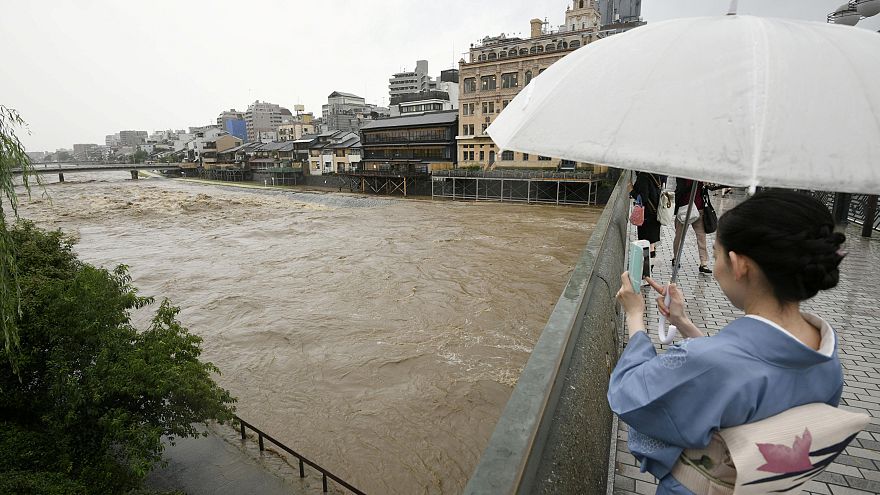 Severe floods force thousands to evacuate in Japan
Japanese officials have ordered the evacuation of over 100,000 residents in Kyoto due to severe flooding caused by the remnants of Typhoon Prapiroon, which hit earlier this week. One man has been killed. Authorities closed off Kamo River's riverside promenade, as well as a bridge over Katsura River. Several train routes were also closed. Japan's Meteorological Agency has issued warnings in most regions across all of Japan. There is potential for landslides, continued rising water levels, and high winds that could continue until Sunday. Another storm that has been forming and strengthening, Typhoon Maria, is predicted to barrel towards Japan and China next week.
Source
PAKISTAN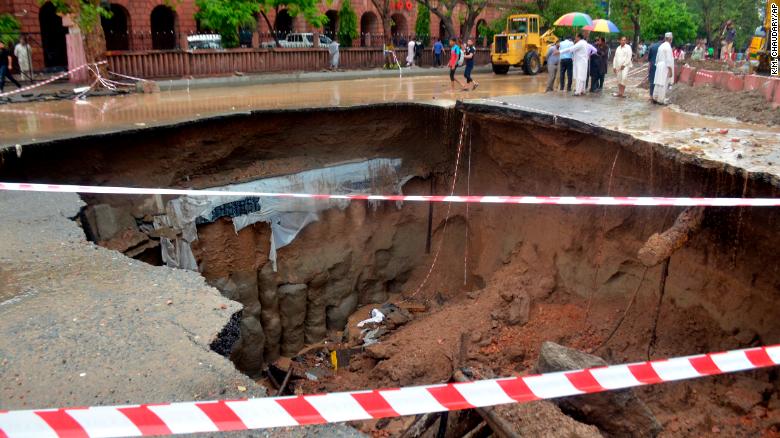 Monsoon rains create massive sinkhole in Pakistan city
(CNN)Two massive sinkholes opened up in Lahore after relentless rain flooded the Pakistani city this week, leaving six people dead. The sinkholes appeared Tuesday in front of the General Post Office on Mall Road, a major thoroughfare in an old part of the city, lined with buildings dating back to the colonial era. The area was cordoned off, disrupting traffic and attracting curious pedestrians. By Wednesday night, the sinkholes had been filled, the road repaired, and traffic continued. The larger sinkhole had been six meters (20 ft) deep, 15 meters (49 ft) long, and 12 meters (39 ft) wide, according to Amna Ikram, director general of the Lahore Development Authority (LDA). A second, smaller sinkhole had appeared close nearby. A committee formed by Hassan Askari Rizvi, caretaker Chief Minister of Punjab, is currently investigating the cause behind the sinkholes.
Source
BOLIVIA
Bolivian President Morales has emergency surgery for tumor
(Reuters) - Bolivian President Evo Morales has undergone an operation for a "small tumor" that was detected during a routine check-up, he said on Wednesday in a Twitter post. Morales, 58, who has been in power since 2006 and signaled a controversial intention to run for a fourth term next year, posted a picture of himself being checked by medics in a hospital bed and declared that he was "very well, 100 percent" and would be discharged on Thursday.
Source