Pope Francis Opens His Mouth Against Bloggers & Massive Sinkhole Opens Up In Rome + 7.2 Mag Earthquake Hits Mexico + 4.4 Earthquake Hits Swansea in South Wales......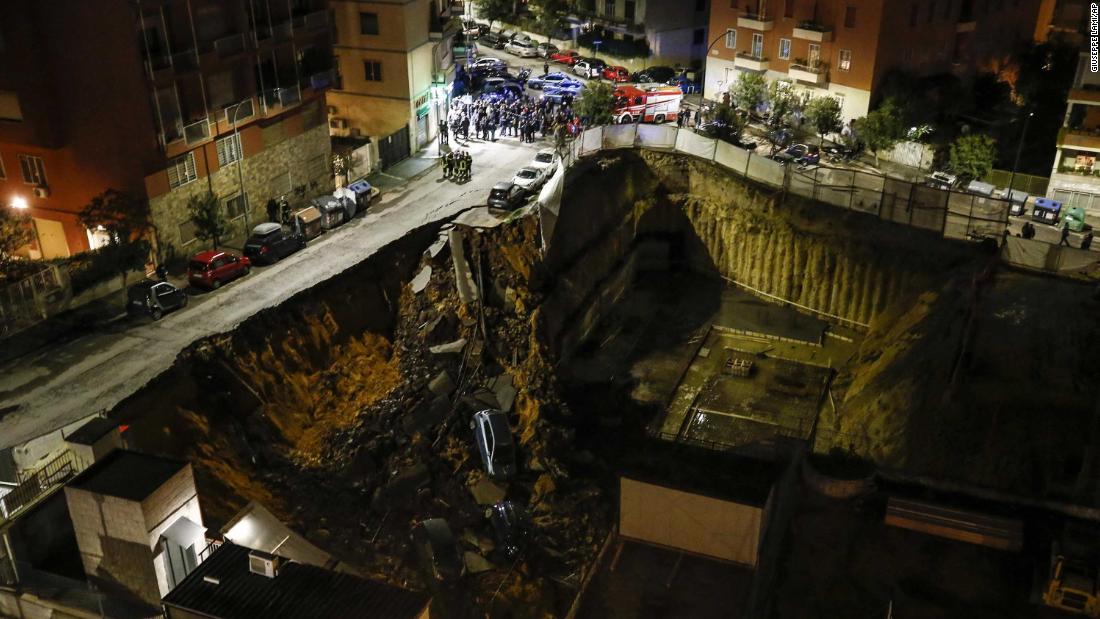 At the first blow of His thundering sword, the mountains and all Nature will tremble in terror, for the disorders and crimes of men have pierced the vault of the heavens. Paris will burn and Marseilles will be engulfed. Several cities will be shaken down and swallowed up by earthquakes.
Our Lady of La Salette 19 Sept. 1846
(Published by Mélanie 1879)
Water and fire will give the earth's globe convulsions and terrible earthquakes which will swallow up mountains, cities, etc...
Our Lady of La Salette 19 Sept. 1846
(Published by Mélanie 1879)
THURSDAY 15 FEBRUARY 2018
POPE FRANCIS:
I cannot deny that there is some resistance. I see them and know them. There are doctrinal resistances. But for my mental health, I do not read the websites of this so-called "resistances". I know who they are, I know the groups, but I do not read them simply for my mental health. They tell me when there is something very serious, so that I am informed about it. It is regrettable, but we need to move forward. When I perceive resistance, I try to talk, when dialogue is possible; but some resistance comes from people who believe they have the true doctrine and accuse you of being heretical. When I find no spiritual goodness in these people, for what they say or write, I simply pray for them. I feel sorry, but I will not dwell on this feeling for my mental health.
Source
THURSDAY 15 FEBRUARY 2018
Huge 30ft deep chasm swallows cars and forces 22 families from the their homes after opening up in residential Rome neighborhood
A huge 30ft sinkhole swallowed six cars and saw 20 families flee their homes in a residential area of Rome today. The gigantic ground collapse happened at around 5.30pm in the Italian capital's Baldunia neighbourhood, between via Livio Andronico and via Lattanzio. Dramatic images show the extent of the road damage after the surface spontaneously crumbled.
Source
FRIDAY 16 FEBRUARY 2018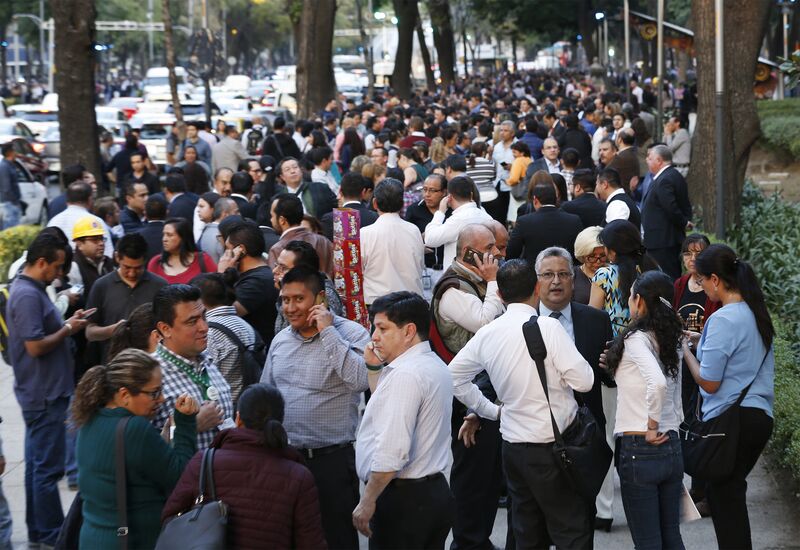 Magnitude-7.2 earthquake slams south, central Mexico
MEXICO CITY (AP) — A powerful magnitude-7.2 earthquake shook south and central Mexico Friday, causing people to flee swaying buildings and office towers in the country's capital, where residents were still jittery after a deadly quake five months ago. Crowds gathered on Mexico City's central Reforma Avenue as well as on streets in Oaxaca state's capital, nearer the quake's epicenter, which was in a rural area close to Mexico's Pacific coast and the border with Guerrero state. There were no immediate reports of deaths. "It was awful," said Mercedes Rojas Huerta, 57, who was sitting on a bench outside her home in Mexico City's trendy Condesa district, too frightened to go back inside. "It started to shake; the cars were going here and there. What do I do?" She said she was still scared thinking of the Sept. 19 earthquake that caused 228 deaths in the capital and 141 more in nearby states. Many buildings in Mexico City are still damaged from that quake.
Source
SATURDAY 17 FEBRUARY 2018
South-west and Wales shaken by `biggest earthquake in a decade´
An earthquake which shook parts of the UK on Saturday was the biggest for a decade, experts said. The British Geological Survey (BGS) said the epicentre was 20km (12 miles) north of Swansea, with a 4.4 magnitude at a depth of 7.4km (4.6m). A BGS tweet added: "Around 3,000 event of this size in the world every year Biggest onshore UK event in 10 years, since 27 Feb 2008 Market Rasen eq 5.2 ml 16X bigger than today's event"
Source
MARIA OF THE CROSS,
Victim of Jesus nee MELANIE CALVAT,
Shepherdess of La Salette
"I protest highly against a different text, which people may dare publish after my death. I protest once more against the very false statements of all those who dare say and write First that I embroidered the Secret; second, against those who state that the Queen Mother did not say to transmit the Secret to all her people." Melanie