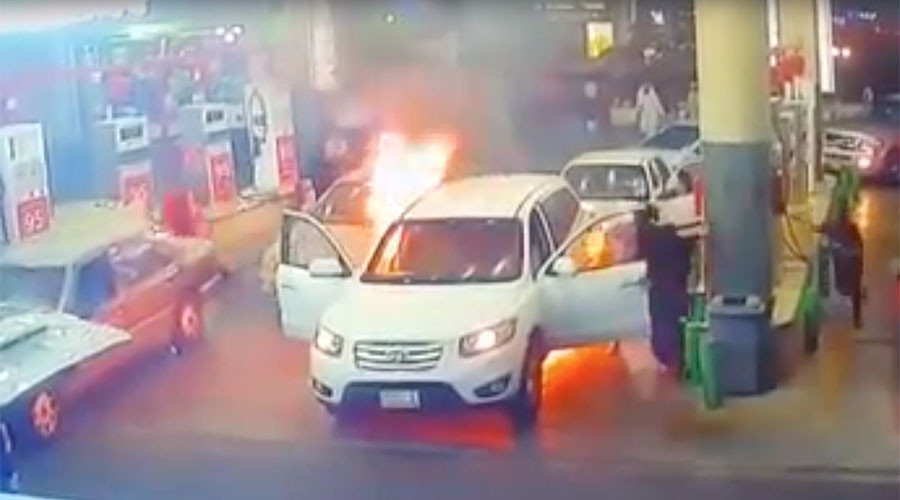 2015 All over again......
Car engulfed by flames in alarming gas station footage (VIDEO)
CCTV footage has captured the remarkably alert reactions of Saudi gas station attendants after a customer's car suddenly burst in flames. What began as a relatively mundane Saturday rush hour quickly turned chaotic when one of the attendants at a gas station in Medina, Saudi Arabia noticed a spark beneath a refueling Hyundai.
RT>>>>>>