The new TWO POPE doctrine of the papal Diarchy will soon be proven to be true. How?
When one of the TWO Popes dies - preferably Pope Francis.
When Francis is dead, Benedict will rule.
Or if Francis is injured in some terrible event leaving him incapacitated for several months, again leaving Pope Benedict to rule.
I would expect bizarre events leading up to the death of one of the TWO POPES.
Stuff like this when Benedict resigned: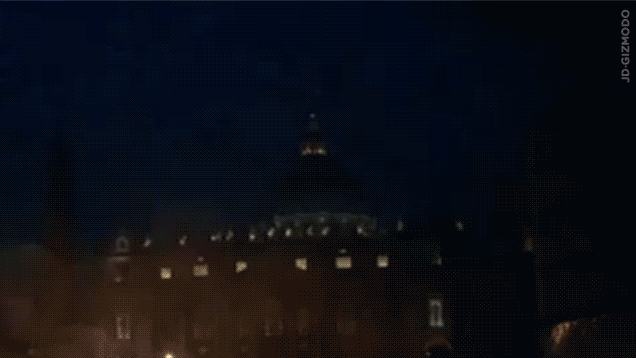 So far no unusual events took place. Meaning that Pope Fancis may arrive safe and sound from his trip to Georgia.
Remember we have TWO POPES:
"I didn't see, I don't see any Great Pope or Great Monarch before an extremely great tribulation, horrifying, terrible and general for all Christendom. But before that time, twice there will be a short lived peace; two shaky, servile, doubtful popes" Mélanie
Things will get scary when both POPES are dead and buried.
Until then enjoy!