Bizarre! Just Days After Morocco's Rock Archway Crumbles To Dust On Atlantic Coast, Angela Merkel Accepts King's Invitation To Morocco!
Strange timing?
On part of the King who gave the invitation?
Or on part of Merkel who accepted the invitation?
Angela Merkel Accepts King Mohammed VI's Invitation to Visit Morocco
Rabat – German Chancellor, Angela Merkel has accepted the invitation that King Mohammed VI has extended to her to visit Morocco. The German leader expressed her willingness to visit the North African Kingdom during a phone conversation she held with the Moroccan monarch on Wednesday. "King Mohammed VI held, on Wednesday, a phone conversation with German Chancellor Angela Merkel," said a statement by the Royal Office. During this phone call, the King and the German Chancellor discussed the migration policy, the same source said. In this regard, the Kingdom of Morocco committed itself to optimizing and rationalizing the management of migration inflows, it added. "HM the King gave, on this occasion, his orders to the Interior Minister to travel to Germany, along with a team of experts from the same ministry, in order to speed up the process of identifying and bringing home Moroccan nationals involved in this operation, the statement underlined. Merkel accepted the sovereign's invitation to pay an official visit to Morocco early 2017," it said
Source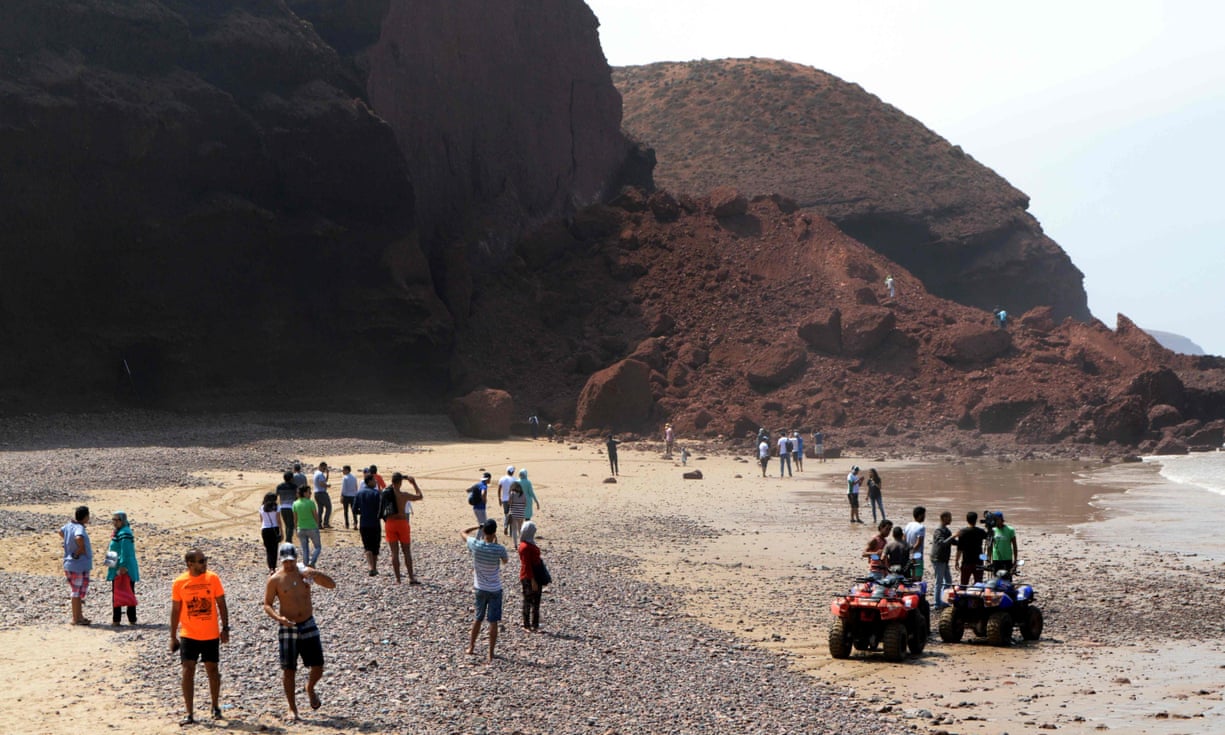 Rock archway collapses on to beach in Morocco
One of two rock archways at Legzira beach on Morocco's Atlantic coast has collapsed. A pile of red rubble was all that was left after the natural wonder near the city of Sidi Ifni, 93 miles (150km) south of Agadir, came down on Friday afternoon. Often cited as one of the world's most beautiful beaches, Legzira is famous for sunsets punctuated by the rock structures jutting out from the cliffs. They were formed over thousands of years by erosion. It is not known what caused the collapse, but the movement of the sea could be a factor. A large crack appeared on the southern face of the arch in March after a chunk of it fell off, Ifnipress reported. The second, larger arch remains standing further along the beach. The loss of the arch may have an impact on Morocco's tourism sector, which saw a fall in overseas visitors in the first half of 2016. Fears of terrorism and regional instability are thought to be to blame for a decline in tourists heading to the main destinations of Agadir and Marrakech.
Guardian