If Mélanie Fabricated The 1879 La Salette Message Then Please Explain....All The Bay Area INFERNO DOOM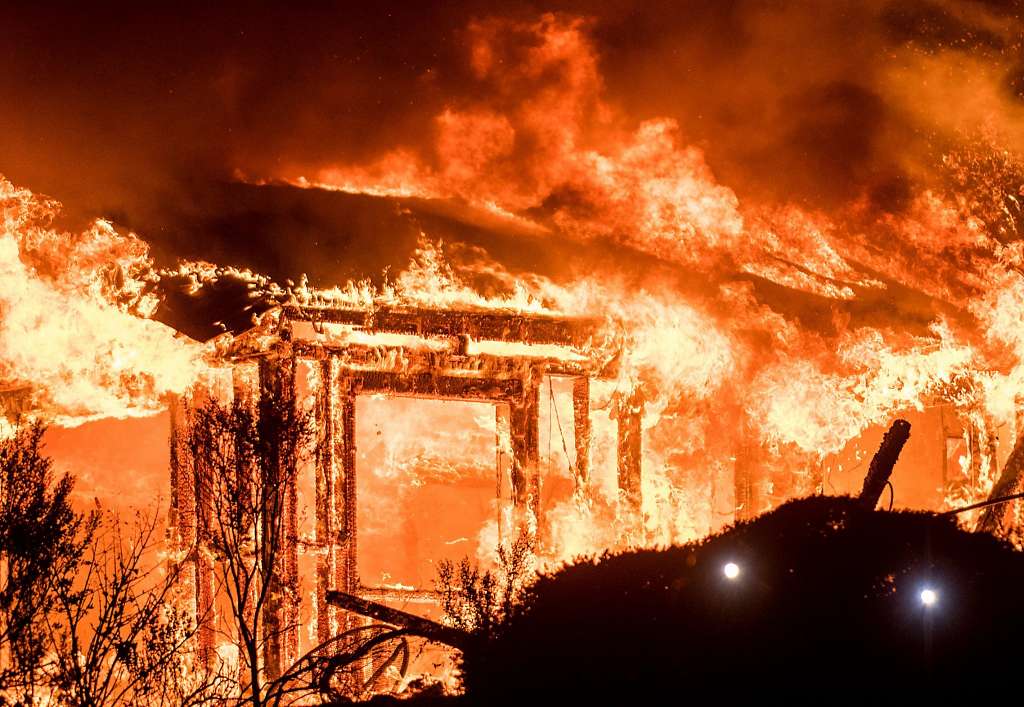 Water and fire will give the earth's globe convulsions and terrible earthquakes which will swallow up mountains, cities, etc...
Our Lady of La Salette 19 Sept. 1846
(Published by Mélanie 1879)
The fire of Heaven will fall and consume three cities. All the universe will be struck with terror and many will let themselves be lead astray because they have not worshipped the true Christ who lives among them. It is time; the sun is darkening; only faith will survive.
Our Lady of La Salette 19 Sept. 1846
(Published by Mélanie 1879)
fab·ri·cate invent or concoct (something), typically with deceitful intent.
Did Mélanie fabricate the 1879 La Salette as some self-proclaimed prophets say?
Please explain the the Bay Area Doom.....of course you saw it coming...you didn't want to warn anybody, because it would cause too much panic...and we all know
Mélanie was just looking for attention...and you being the humble prophet that you are, hid yourself, to prove your humility, and to prove Mélanie was just an attention seeker....I do so love modern day prophets...don't you?
Following up the recent Bay Area DOOM:
Notice all the Bay Area doom has taken place since the Great American Eclipse on 21 Aug 2017
Multiple Wildfires Burning in the North Bay, At Least 1,500 Structures Destroyed
Residents of wine country were fleeing their homes Monday morning as about 10 wind-driven wildfires burst to life across North Bay counties, sending the smell of smoke as far as San Francisco, Oakland and San Jose. Four large fires across Napa and Sonoma counties have charred tens of thousands of acres as of Monday morning, according to officials. At least 1,500 structures have been destroyed while more remain threatened. No injuries or fatalities have been reported at this time Gov. Jerry Brown issued a state of emergency in response to the blazes burning in Napa, Sonoma and Yuba counties. "It was an inferno like you've never seen before," said Marian Williams, who caravanned with neighbors through flames before dawn as one of the wildfires reached the vineyards and ridges at her small Sonoma County town of Kenwood.
Source
At least 11 dead and 100 injured as wildfires ravage California's wine country: Thousands flee homes as blaze spreads and leaves orange glow over Disneyland
Wildfires whipped by powerful winds swept through California wine country Monday killing at least 11 people, destroying 1,500 homes and businesses and sending thousands fleeing. Fires raged unchecked down tree-lined streets and through upmarket neighborhoods, reducing a Hilton hotel to ash and turning the sky above Disneyland bright orange. Governor Jerry Brown declared a state of emergency as fourteen large fires burned over a 200-mile region north of San Francisco from Napa in the south to Redding in the north, fanned by 50mph winds. At least 11 people are known to have died including a married couple, aged 100 and 99, who were unable to evacuate in time. A deaf-blind woman is also believed to be among the dead. Those figures are expected to climb sharply in the coming days as emergency crews pick through the wreckage of burned communities. Taken together, the fires are already among the deadliest California has ever witnessed.
Source
Did the 35+ years of Chastisements start on the day of The Great American Eclipse?
I think the recent disasters - natural and man-made make the case that yes the 35+ years of Chastisements start on the day of The Great American Eclipse.
Or this doom could be just a foreshadowing of things to come for the Church and the World.
Mélanie did say that
an extremely great tribulation would occur after the death of the Two Popes:
"I didn't see, I don't see any Great Pope or Great Monarch before an extremely great tribulation, horrifying, terrible and general for all Christendom. But before that time, twice there will be a short lived peace; two shaky, servile, doubtful popes" Mélanie
I did say a while bacak that things should get a little strange prior to the death of one of the two popes. I do think that the first death of one of the popes should occur before 21 August 2018.
We will see how terrible the events may be in the coming days weeks months.....
MARIA OF THE CROSS,
Victim of Jesus nee MELANIE CALVAT,
Shepherdess of La Salette
"I protest highly against a different text, which people may dare publish after my death. I protest once more against the very false statements of all those who dare say and write First that I embroidered the Secret; second, against those who state that the Queen Mother did not say to transmit the Secret to all her people." Melanie