HAJJ DOOM: Saudi King Salman Spends $100m On Moroccan Summer Holiday While Moroccan Muslim Terrorists Murder 16 In Barcelona & Finland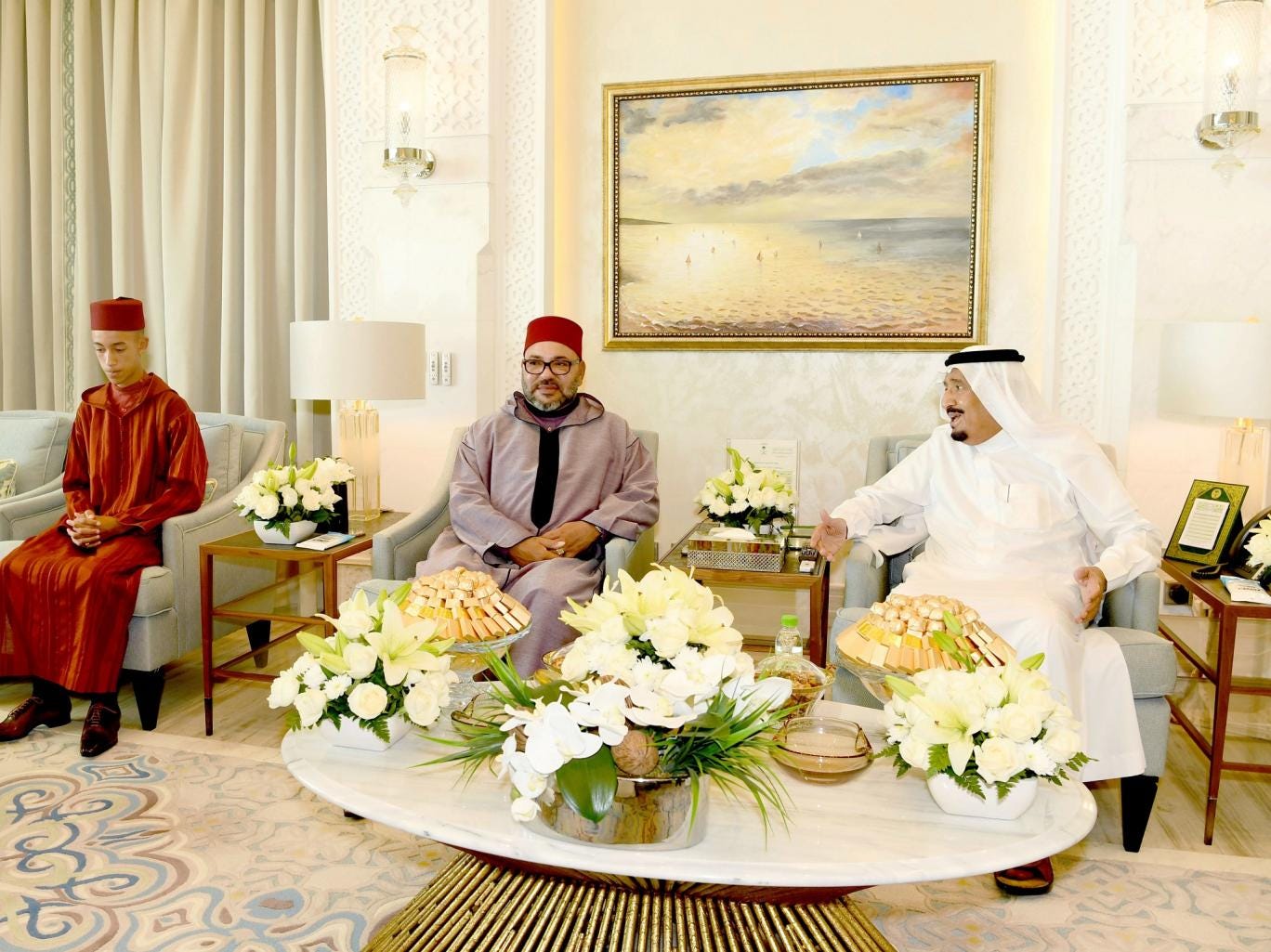 The King was in Morrocco for the summer - he spent 100 Million on his summer holiday:
Saudi Arabia's King Salman reportedly spent $100m (£77m) on his annual summer holiday to Morocco. The royal was greeted by Moroccan Prime Minister Saadeddine Othmani at Tangier airport in July as he made his way to his 74-acre purpose-built summer palace, according to local media. King Salman arrived for his annual break with an entourage of over 1,000 people, according to the Haaretz newspaper. Ministers, advisers and relatives were booked in to the city's most luxurious hotels.
Source

While the Saudi King Was on Holiday in Morocco several Morocco Muslims were busy murdering Europeans in Spain & Finland
17 August 2017
BARCELONA, Spain — The Spanish authorities said on Saturday that they were hunting for a 22-year-old Moroccan-born man who they now suspect was the driver of the van that plowed through central Barcelona this past week, in the country's worst terrorist attack in more than a decade. The police have been dismantling the terrorist cell of at least 12 people that carried out the attack in Barcelona and another in a town to the southwest, Cambrils. The two assaults left at least 14 dead — all but one in Barcelona — and injured scores, with the victims coming from 34 countries. NYT
18 August 2017
Moroccan Abderrahman Mechkah, 18, stabbed two women to death in Finland and injured eight other people on Friday afternoon in the center of Turku, a city of about 180,000, according to the police. Officers shot and injured him.
NYT