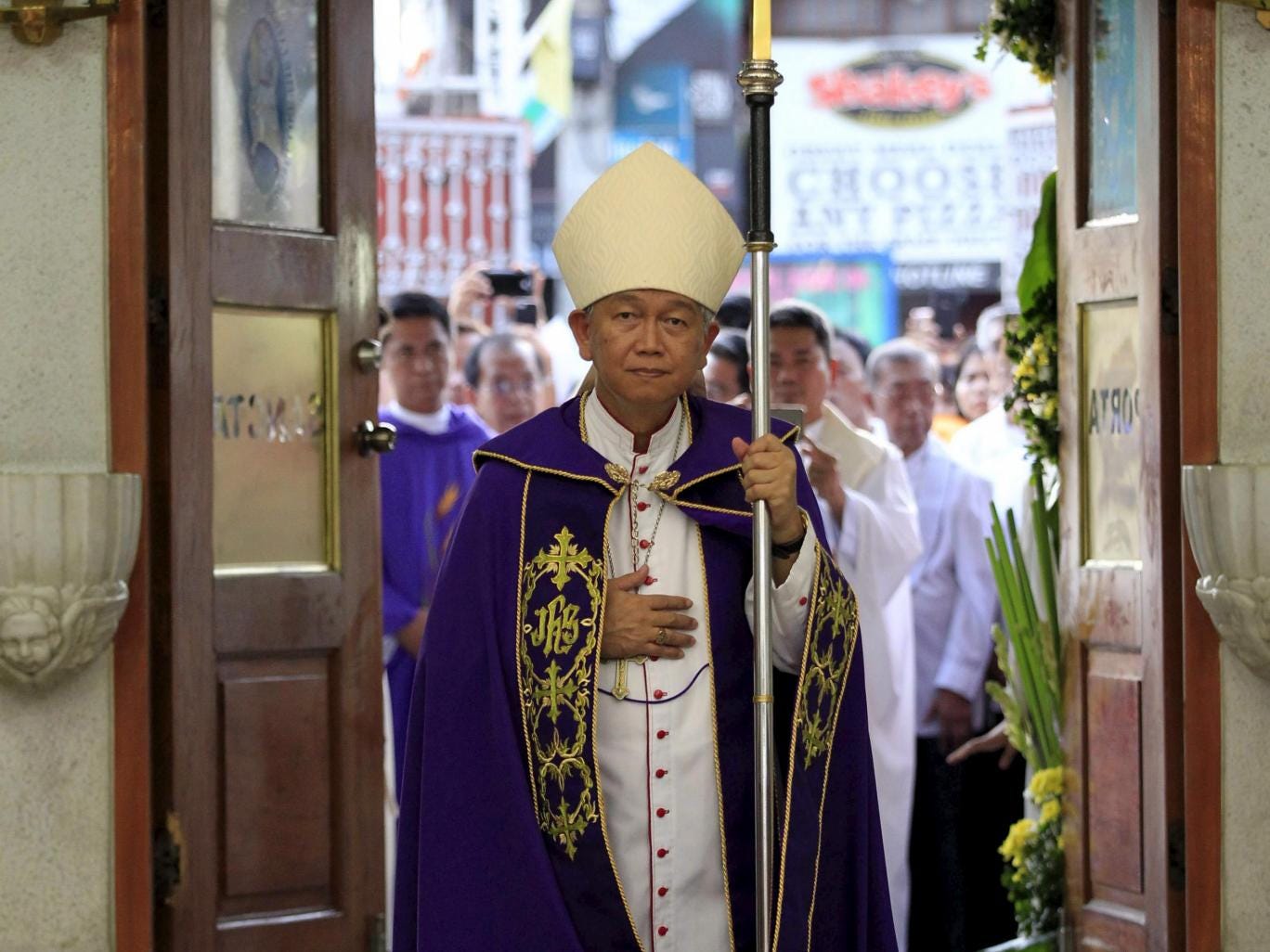 Heating up......
Catholic church in Philippines decries 'reign of terror' caused by President Rodrigo Duterte's war on drugs
Sermons at Catholic churches across the Philippines this weekend will denounce President Rodrigo Duterte's war on drugs for creating a "reign of terror" among the poor. Priests will read out a letter signed by the country's bishops that says killing people is not the answer to trafficking of illegal drugs, voicing concern about the indifference shown by many to the bloodshed. More than 7,600 deaths have been linked to Mr Duterte's extreme crackdown on drug dealers and users since he became President last June. Around 2,500 of these took place in shootouts during raids and sting operations, police said.The letter from the Catholic Bishop's Conference of the Philippines said: "An additional cause of concern is the reign of terror in many places of the poor," according to Reuters. "Many are killed not because of drugs. Those who kill them are not brought to account."

Independent Read More>>>>>>>
Who will be the first Bishop or priest to be assassinated?
I will destroy the Church and the present status of so many priests and what they are doing. You priests, bishops, you condemn me and suggest I withdraw, but then I will start to open my mouth. There are so many secrets that we kept as children. Do not force (me to speak) because this religion is not so sacred.

Duterte