Cardinal Burke & American Monk Earthquake DOOM? Earthquakes Hit Two Of Burke's Benedictine Monasteries! Norcia Italy & Clear Creek Oklahoma!
Several cities will be shaken down and swallowed up by earthquakes. People will believe that all is lost. Nothing will be seen but murder, nothing will be heard but the clash of arms and blasphemy.

Our Lady of La Salette 19 Sept. 1846 (Published by Mélanie 1879)
Water and fire will give the earth's globe convulsions and terrible earthquakes which will swallow up mountains, cities, etc..

Our Lady of La Salette 19 Sept. 1846 (Published by Mélanie 1879)
There will be thunderstorms which will shake cities, earthquakes which will swallow up countries.

Our Lady of La Salette 19 Sept. 1846

(Published by Mélanie 1879)
Two monasteries that are near and dear to Cardinal Raymond Burke & American Monks have been rocked by earthquakes within days.
What are we to make of that?
First quake hit the Norcia Monastery 24 August
TIME: PRIME
All the American Monks survived, but the buildings were damaged enough to make the Monks flee to Rome. I did wonder if the DOOM would follow these Monks to Rome. No, so far. But the earthquake DOOM did follow Cardinal Burke to his other Benedictine Monastery located in Clear Creek Oklahoma. The second quake hit Pawnee, Oklahoma 3 September
Earthquake reported near Pawnee, Oklahoma
(CNN) A 5.6 magnitude earthquake struck on Saturday morning near Pawnee, Oklahoma, rattling at least seven states across the U.S. heartland, according to the U.S. Geological Survey. The earthquake was felt in Oklahoma, Kansas, Arkansas, Missouri, Texas, Nebraska, and Iowa, according to USGS geophysicists. Despite the light damage from the sizable quake, the shakeup did set off anxious speculation on social media CNN Read More>>>>>>>>>>
The
Benedictine Monastery located in Clear Creek Oklahoma is just south east of the epicenter. I'm sure the monks were up and about and finished with MATINS LAUDS PRIME by the time the quake hit. The rumble gave the monks something to muse over during TERCE.
When looking for Burke connection to the Norcia Monastery I came across Burke's relationship with the Benedictine Monastery in Clear Creek. At the time I could not use the information, but just in less than Novena I did....
yea...something wicked this way comes.....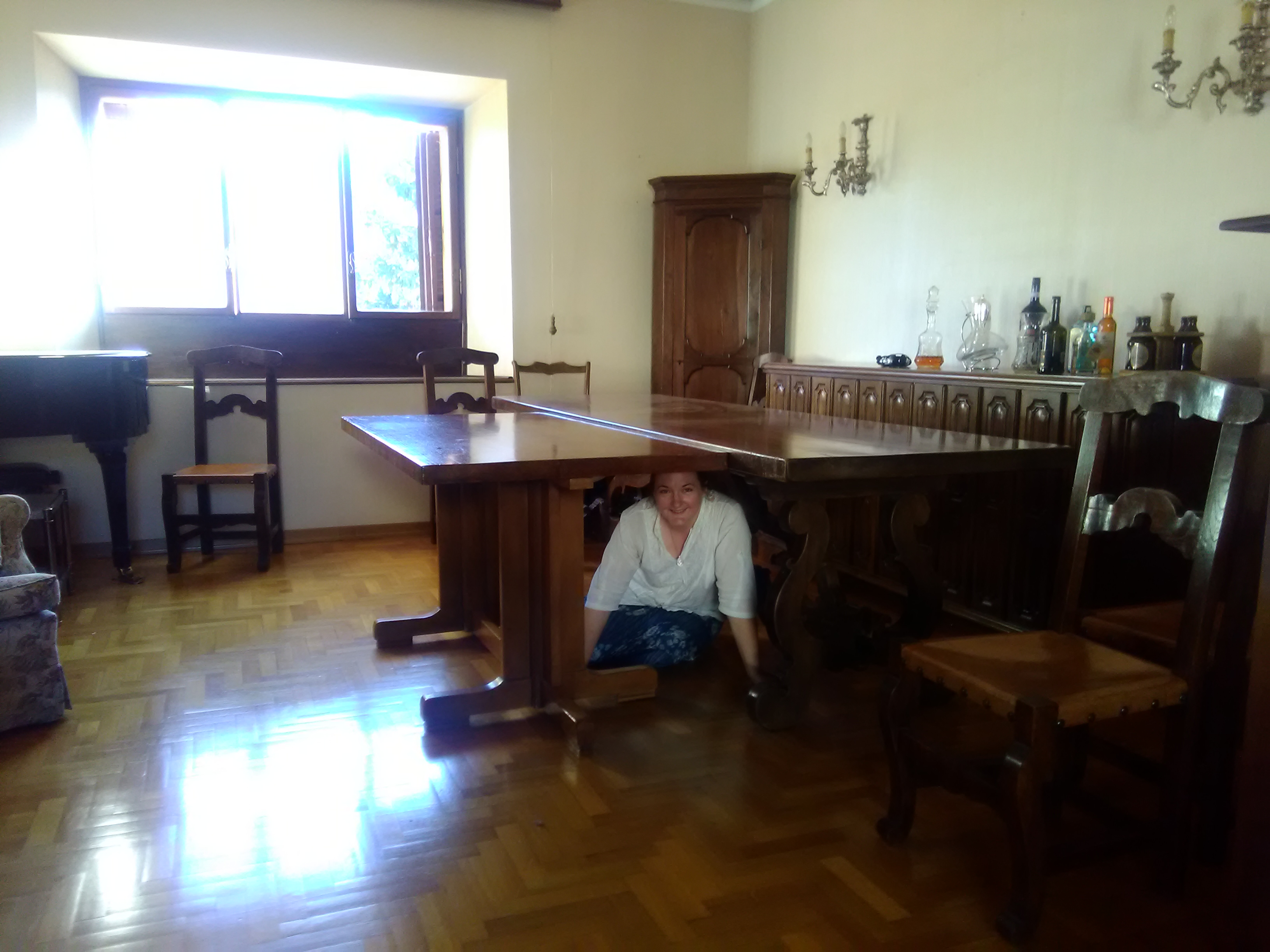 No Where To Run To + No Where To Hide......
"What countries shall be preserved from such calamities? Where shall we go for refuge? I, in my turn, shall ask, What is the country that observes the commandments of God? What country is not influenced by human fear where the interest of the Church and the glory of God are at stake? (Ah, indeed! What country, what nation upon earth?) In behalf of my Superior and myself, I have often asked myself where we could go for refuge, had we the means for the journey and for our subsistence, on condition that no person were to know it? But I renounce these useless thoughts. We are very guilty! In consequence of this, it is necessary that a very great and terrible scourge should come to revive our faith, and to restore to us our very reason, which we have almost entirely lost.
Mélanie
MARIA OF THE CROSS,
Victim of Jesus nee MELANIE CALVAT,
Shepherdess of La Salette
"I protest highly against a different text, which people may dare publish after my death. I protest once more against the very false statements of all those who dare say and write First that I embroidered the Secret; second, against those who state that the Queen Mother did not say to transmit the Secret to all her people."

Mélanie