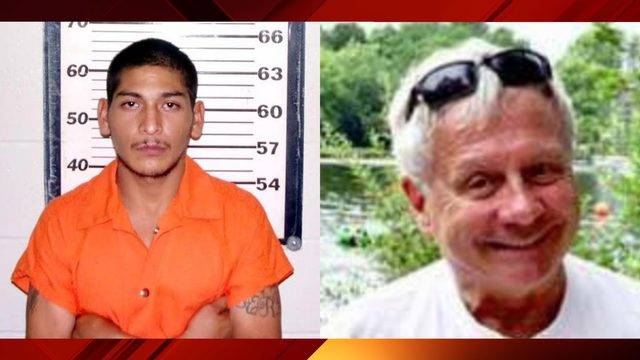 Priests and religious orders will be hunted down, and made to die a cruel death.
Our Lady of La Salette 19 Sept. 1846
(Published by Mélanie 1879)
Following up post from 23 August:
Body identified as missing priest, suspect held on $2M bond
RAYMONDVILLE — A 27-year-old man is being held on $2 million bail after a judge charged him with murder in connection with human remains found in a remote Willacy County area. Justice of the Peace Juan Salinas this morning ordered Juan Carlos Baez Escobedo held on $2 million bail in the Willacy County Jail stemming from a body found buried near Santa Monica on Aug. 17. On Wednesday, Baez Escobedo was booked into the Willacy County Jail after Texas Rangers arrested him. The day before, he'd been held in the Cameron County Jail, where he facing a South Padre Island charge of tampering with physical evidence. Officials initially said Baez Escobedo lived in Brownsville, however, his booking sheet lists a San Benito address, Sheriff Larry Spence said this morning. The case remains under investigation. Earlier this week, Maj. Ernie Garcia of the Willacy County Sheriff's Department said authorities were investigating multiple suspects in the murder. Authorities continue to withhold the results of a preliminary autopsy conducted Monday. Meanwhile, they are not confirming whether the remains are those of William "Bill" Costello, 71, a retired Massachusetts parish priest who went missing from South Padre Island earlier this month. On Aug. 1, Costello was last seen at the Tiki Condominiums on South Padre Island.
Source