Pope Francis' Telegram Of Condolence DOOM! Pope Sends Telegram To France Next Day Sends One To Russia.....
25 MARCH 2018 POPE SENDS TELEGRAM OF CONDOLENCE TO FRANCE
Pope condemns terrorist attack in France and expresses closeness to victims
Pope Francis has sent a telegramme of condolences to the Bishop of Carcassone in south-west France where four people were killed in a terrorist attack on 23 March. In a message addressed to Bishop Alain Planet of Carcassone and Narbonne, Pope Francis expressed his closeness to all those affected by a terrorist attack that left four people dead and 15 injured on 23 March. The Pope said he entrusts to God's mercy all those who have lost their lives and assured their loved ones of his closeness. In particular, he said, he recalled Arnaud Beltrame's "generous and heroic" gesture who gave his life to protect the lives of others. "I renew my condemnation for such acts of violence that cause so much pain and fervently ask the Lord for the gift of peace" he said "invoking on the affected families and on all the people of France God's blessings". The attacker was shot dead by police after killing and injuring a number of people in separate incidents, including taking hostages at a supermarket in the town of Trèbes.
Source
25 MARCH 2018 POPE SENDS TELEGRAM OF CONDOLENCE TO RUSSIA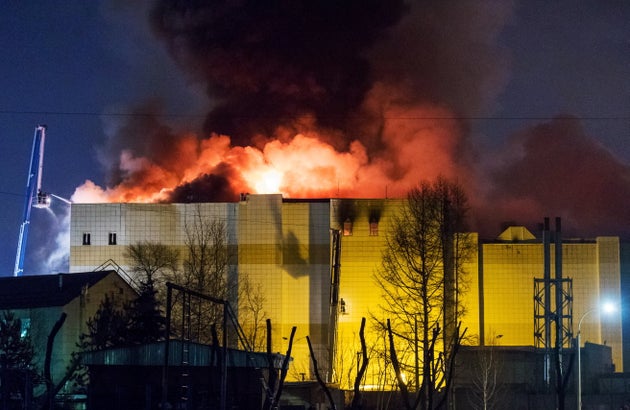 Pope sends condolences for victims of a fire in Siberia
His Holiness Pope Francis was deeply saddened to learn of the fire which struck the Winter Cherry complex in Kemerovo, and he offers heartfelt condolences to all those affected by this tragedy. Entrusting the deceased, especially the many children who lost their lives, to the merciful love of God Almighty, His Holiness offers the assurance of his prayers for all who mourn their loss. With the assurance of his spiritual closeness to the authorities and emergency personnel as they assist the injured and continue their search for the missing, Pope Francis invokes upon all the divine blessings of peace and consolation. Cardinal Pietro Parolin Secretary of State
Source
Does Pope Francis wonder about all these condolence telegrams that he sends?