Pope Francis DOOM! Pope Prays For 68 Victims Of Russia Mall Fire.....Few Days Later 68 Die In Venezuela Prison Fire!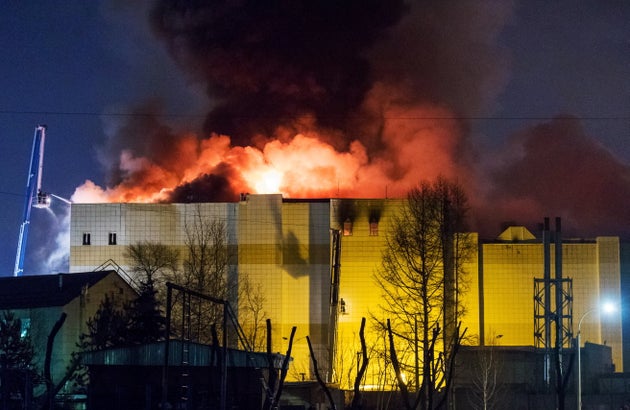 25 MARCH 2018 RUSSIA MALL FIRE
Pope sends condolences for victims of a fire in Siberia
His Holiness Pope Francis was deeply saddened to learn of the fire which struck the Winter Cherry complex in Kemerovo, and he offers heartfelt condolences to all those affected by this tragedy. Entrusting the deceased, especially the many children who lost their lives, to the merciful love of God Almighty, His Holiness offers the assurance of his prayers for all who mourn their loss. With the assurance of his spiritual closeness to the authorities and emergency personnel as they assist the injured and continue their search for the missing, Pope Francis invokes upon all the divine blessings of peace and consolation. Cardinal Pietro Parolin Secretary of State
Source
28 MARCH 2018 VENEZUELA PRISON FIRE
Fire rips through Venezuela detention center, killing at least 68
CARACAS, Venezuela — Families of 68 people, mostly prisoners, who were killed in a devastating jail fire in Venezuela gathered outside the scene at a police station Thursday to demand answers, as opposition lawmakers vowed to investigate the tragedy. A fire ripped through the detention center of a police headquarters west of Caracas on Wednesday morning as families waited outside for visiting hours to begin. As the flames and smoke engulfed the jail, frantic families clashed with police and had to be driven back with tear gas. Late Wednesday, the country's head prosecutor, Tarek William Saab, announced a death toll of 68, including two women who were probably visitors. He promised an investigation to "clarify these dramatic events."
Source
Does Pope Francis wonder about all these condolence telegrams that he sends?