Pope Francis DOOM Novena: Prays For Indonesia Attack Victims & Same Day 70 Killed In India Dust Storm
The beginning of Pope Francis DOOM Novena and the beginning of the RAMADAN DOOM.......
Pope prays for victims of Indonesia attacks
Pope Francis assured the "dear people of Indonesia," and especially Christians in the city of Surabya, that he was "particularly close" to them in the wake of deadly attacks earlier on Sunday. Three churches in Indonesia's second-largest city were bombed in apparently coordinated attacks, leaving at least 11 people dead and more than forty others injured. It's the deadliest attack in Indonesia since 2005. In his remarks following the weekly Regina Coeli in St Peter's Square, Pope Francis said he is praying for the victims and their loved ones. "Together," he said, "let us call upon the God of peace, that He might bring these violent actions to an end; and that in the hearts of all, space might be found for feelings, not of hatred and violence, but of reconciliation and fraternity." So far, no group has claimed responsibility for the attacks on Sunday. In addition to the three bombings, local authorities claim to have thwarted other attempted attacks.
Source
You know what happens next.....
515 Say Your Prayers.....

Ramadan deaths 15+
Pope Francis Ramadan DOOM! Pope Prays For Victims Of Indonesia Attacks 13 Dead
13 MAY 2018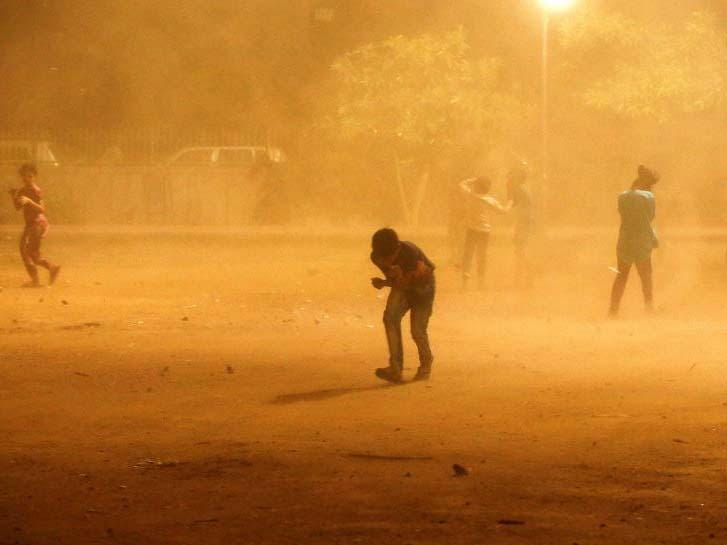 India dust storms: At least 61 dead in four states
At least 61 people have died in fierce dust storms across four Indian states since Sunday evening, with officials warning of more bad weather to come. High-speed winds and lightning devastated many villages, bringing down homes and leaving dozens injured. The northern state of Uttar Pradesh reported the highest death toll - 38. More than 70 people had died in dust storms in the state earlier in May. Officials told BBC Hindi that casualties could go up further. Twelve people were reported dead in the southern state of Andhra Pradesh, which was also severely hit by the storms. Nine people were killed in the eastern state of West Bengal, while two people have been confirmed dead in Delhi. All four states remain on high alert as officials warn of more thunderstorms over the next few days.
Source