It's Been About A Week It's Too Soon For Nicknames.....'Bloody Gina' Outburst Interrupts Haspel Hearing......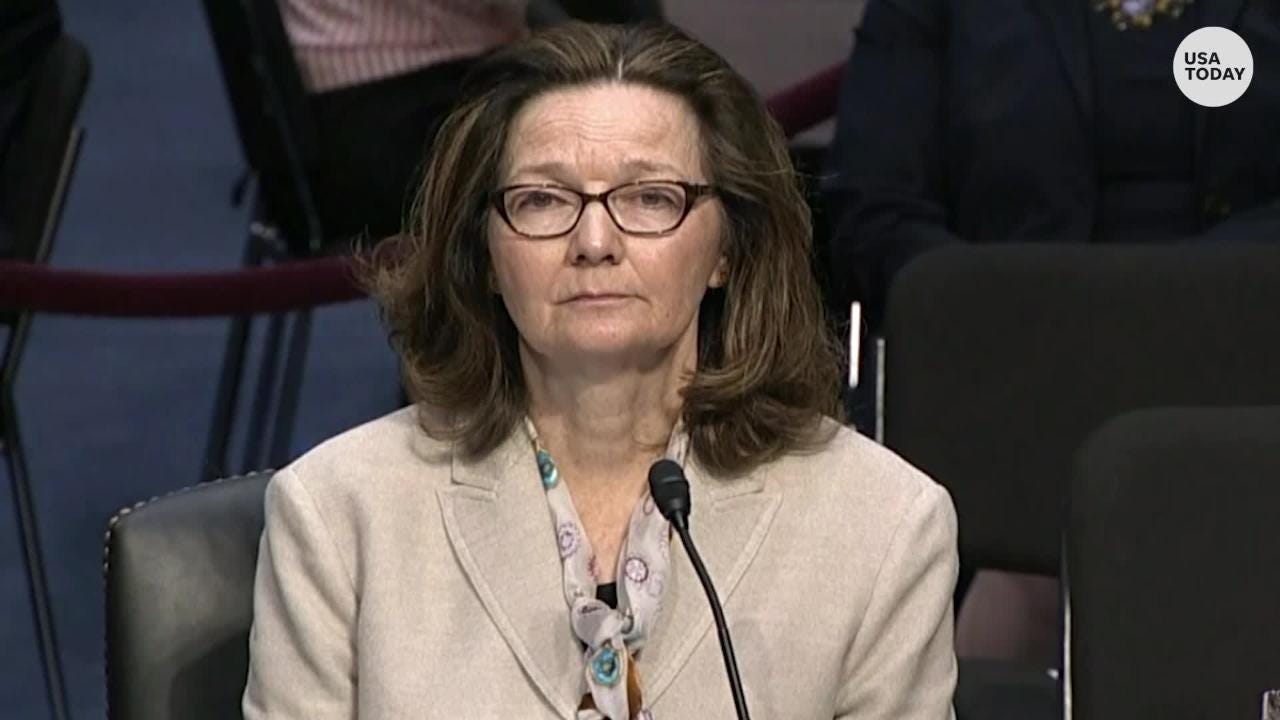 If approved, Trump's nominee for CIA director would become the first woman to head up the nation's foremost intelligence agency. However, her appointment has some worried because of her history at the organization. Incoming CIA director Gina Haspel has a nickname that draws on the exact red flags that critics have noted about her.
Former CIA counterterrorism officer John Kiriakou recently wrote a piece in The Washington Post describing how "enhanced interrogation techniques" were used by the CIA. (Notably, the former officer had been imprisoned, in part because of his role in revealing that the CIA had engaged in acts of torture on terrorism suspects.) In his piece, Kiriakou discussed his experience with torture at the CIA — and about how Haspel was involved. According to Kiriakou, he and others in the agency referred to her as "Bloody Gina," a nod to her work in the CIA's "torture program."
Haspel has worked at the CIA for over three decades, but human rights advocates are disturbed that she's now been tapped for the position at the head of the agency because that work has involved, among other things, heading up one of the CIA's "black site" prisons.
The "black site" prisons were secret overseas sites used for torturing suspects in order to gain information, whose locations spanned eight countries and were kept hidden from everyone except the president and a small number of other high-ranking officials. Once information about them became public, a Senate Intelligence Committee investigation into the subject found that the torture techniques used were not effective in gaining information and that the decisions that led to the creation of these prisons amounted to a series of "terrible mistakes."
Source