POPE FRANCIS ARGENTINA DOOM! Argentina 'Apocalyptic' Hailstorm + Five Argentinian Friends Killed By MUSLIM Terrorist In MANHATTAN BLOODBATH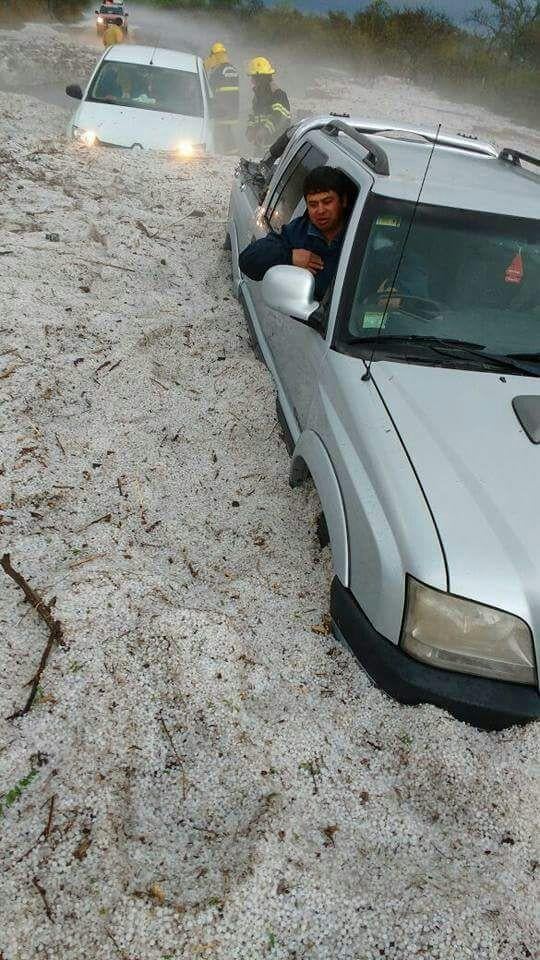 27 OCTOBER 2017:
Argentina 'Apocalyptic' Hailstorm
The aftermath of a storm which dumped up to five feet of water and hail in Argentina has been revealed in images released by the World Meteorological Organisation. Officials said a fierce hailstorm hit towns in the central Argentinian province of Cordoba on Thursday afternoon, leaving roads closed and vehicles unable to move. The incredible photos show fire fighters rescuing cars stuck up to their windows in hailstones and a road swamped in debris. There were reports of several injuries and homes, cars and trees were damaged in the storm. The hailstones, some of which were as big as tennis balls, led to some families being evacuated, according to local media.
Source
31 OCTOBER 2017:
Five members of this group of Argentinian friends were killed when a terrorist ran them and others down in New York on Tuesday. The murdered men are Hernán Diego Mendoza (far left), Alejandro Damián Pagnucco (second from left), Ariel Erlij (third from left), Diego Enrique Angelini (second from right) and Hernán Ferruchi (third from right). A sixth friend, Martin Ludovico Marro (not pictured), was injured
Source