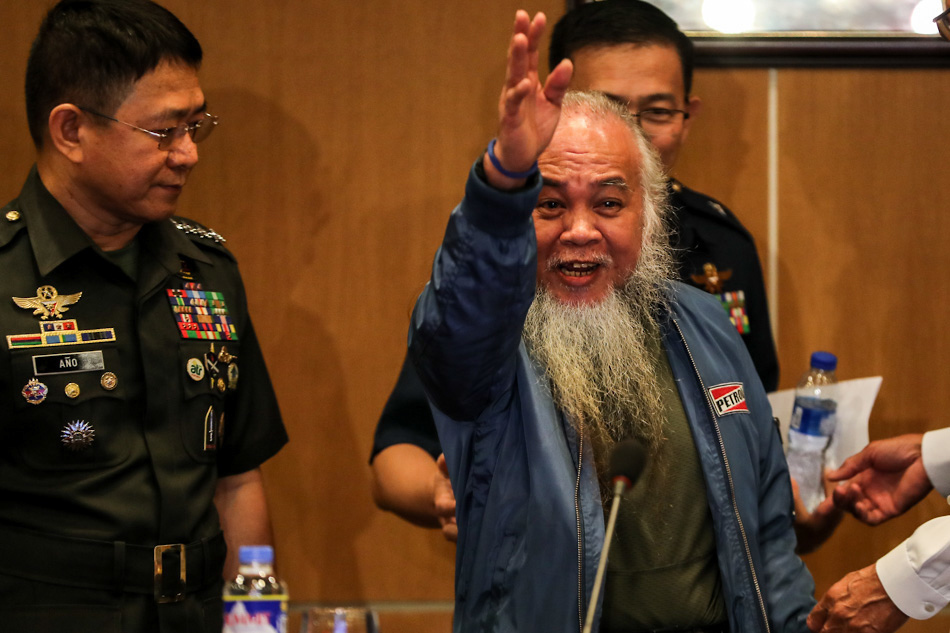 Duterte denies that he made backdoor deal with MUSLIMS to release Priest......
MANILA – President Rodrigo Duterte on Monday said Catholic priest Chito Soganub was rescued from his terrorist captors in Marawi City through a special operation and not through backdoor negotiations. He was liberated through special operation. Talagang tinutok ito siya because separate separate sila eh. Ginapang 'yan ng special forces," Duterte told reporters in a chance interview in Caloocan City, where he visited the wake of a policeman killed in an anti-crime operation. The President denied that Soganub was released through backdoor operations. "No. Impossible. I will not even agree to look at them," he said, referring to the Islamic State-inspired terrorists in Marawi.
Source
Sure...where's the video of the special operation......